From F1 right into Thanksgiving week: Harry Reid International Airport offers travel tips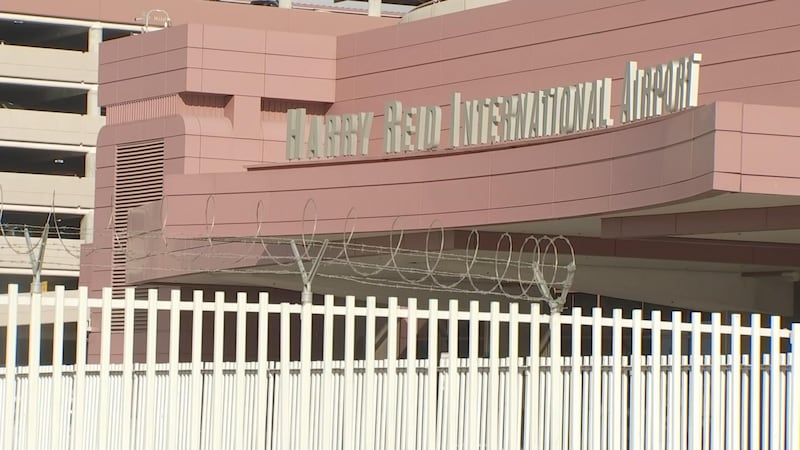 Published: Nov. 17, 2023 at 1:25 PM PST
LAS VEGAS, Nev. (FOX5) - With fans set to head home after the Las Vegas Grand Prix and travelers gearing up for Thanksgiving, Harry Reid International Airport reported that it is anticipating "a busy holiday week" beginning on Sunday.
LAS asked those flying to review these travel tips before heading to the airport:
Parking and transportation options
Terminal 1 parking is in high demand and the long-term garage is often at capacity. Drivers should pay attention to digital roadway signage for garage closure notifications and alternate parking instructions.
If you want to park in long-term covered parking, the airport says that Terminal 3 might be your best option. If you park there and your flight departs from Terminal 1, you can use a pedestrian bridge or the tram to reach your gate.
If you park there and need to check bags before proceeding, there is an inter-terminal shuttle that stops on Level Zero, near Entry/Exit Door 55.
If the Terminal 1 Economy Lot is full, travelers next week will be redirected to an overflow economy lot located at 576 Kitty Hawk Way. People are advised to allow for an additional 30 minutes for a shuttle ride to the terminal.
Additional parking will be available at the Remote Lot located across from the Airport Rent-A-Car Center at 7140 Gilespie St. Travelers parking there are also advised to allow an extra half-four for using shuttle service.
More information about parking locations and prices is available here.
Know before you go
Follow @LASAirport on X/Twitter, Facebook and Instagram for updates and travel tips throughout the week.

Answers about ticketing, terminals, security checkpoints and flight times can be found here.
Visit the TSA website to familiarize yourself with what is allowed through a security checkpoint and what needs to be checked.

Utilize options such as mobile flight check-in to save time.

Remember that inclement weather in other parts of the country can lead to delays in Las Vegas and prepare accordingly.
Picking up friends or family
LAS has a Cell Phone Lot located off of Kitty Hawk Way—just follow the posted signage. This short-term waiting area is offered free of charge and is open from 6 a.m.-1 a.m. daily.
Once you're on your way to Passenger Pickup, look for the numbered columns to make meeting up easier. And if your party isn't at the curb yet, pull into Short Term parking to wait. Parking at the curb is prohibited, but the first 15 minutes in the short-term lot are free. Be sure to use the exit lane reader, not a walk-up kiosk, within that 15-minute time frame.
Copyright 2023 KVVU. All rights reserved.