Southern Nevada deemed a hotspot for 'superbug' fungus
Published: Nov. 20, 2023 at 2:07 PM PST
LAS VEGAS, Nev. (FOX5) - Federal health officials have identified Southern Nevada as the region with the highest number of cases of a potentially lethal "superbug" fungus.
The fungus, called candida auris, is resistant to common antibiotics and can be a major risk for hospital and nursing home patients. The CDC tracked and found that Nevada had 16% of the nation's clinical cases in 2022.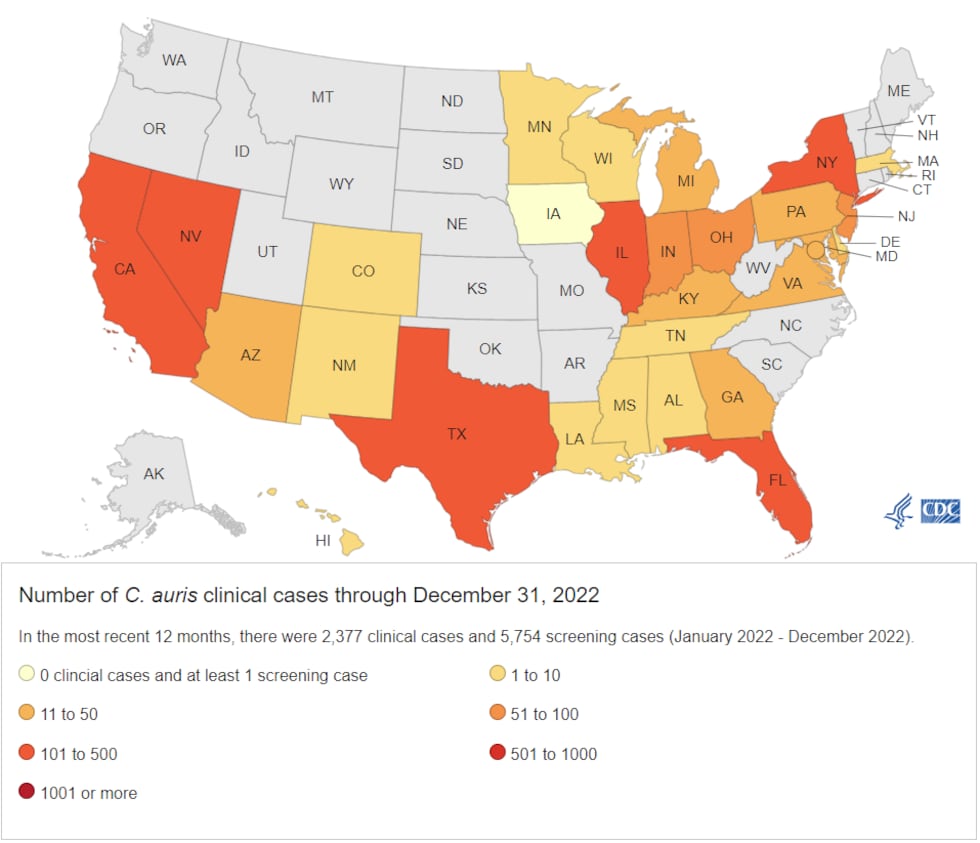 Since August 2021, more than 1,000 people in Southern Nevada have been infected with the fungus and 100 of those cases were fatal. According to the CDC, the emerging fungus "presents a serious global health threat."
The CDC website reflects that Nevada has seen 384 total cases over the most recent 12 months of data available.
"In general, C. auris is not a threat to healthy people," the CDC added. "C. auris mostly affects patients with severe underlying medical conditions and requiring complex medical care. Patients with invasive medical devices like breathing tubes, feeding tubes, catheters in a vein, or urinary catheters tend to be at increased risk for getting C. auris and developing an infection."
More information about the fungus is available here.
Copyright 2023 KVVU. All rights reserved.